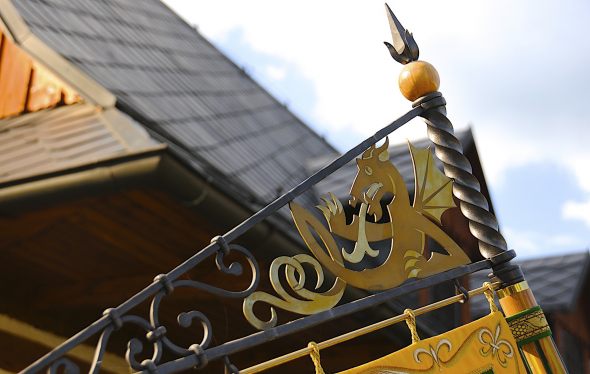 You can rely on quality material
Every flag needs a stand. We offer interior flagpoles, stands and staffs made of beech and ash wood in various shades of staining. On order, other kinds of wood are available, including exotic tree species.

The bottom parts of our poles are protected against abrasion with stainless shoe-pieces. Flags are attached by means of special glossy brazen fittings. We are able to make replicas of historic flagpoles or single staffs on order.

Stands are available in several types - wooden, metal, brazen, stainless steel, or iron coated with lacquer powder.

Stands are provided with one, two or three flag positions, for example, to be able to put out all three flags i.e. the municipal flag, the Czech national flag and the EU flag.

We can manufacture flagpoles and stands for flags used by clubs and associations, for example, for a fire brigade. It is possible to provide an artistic forged stand made according a picture.

All flagpoles and stands available in our e-shop are currently in stock.