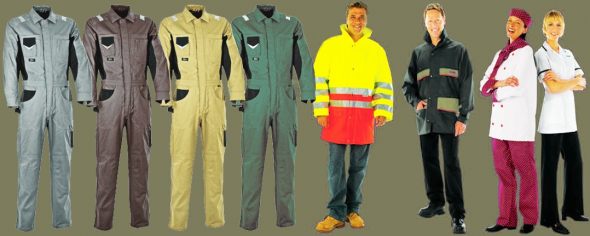 Thanks to our rich experience and long presence in the market, we are able to offer you work-clothing made in top quality, including promotional embroidery. Based on comprehensive consulting with you, our employees manufacture clothes which will perfectly meet your expectations!

Before we start any production of work-clothing with embroidery work, it is important to create an embroidery program, the so-called pattern. If you order more than 50 pieces, you get this work operation for free.

We supply work-clothing for cooks and medical officers. Our portfolio includes T-shirts, shirts, caps, dungarees, overalls, waistcoats, jackets, aprons, chef-jackets and other textile products.