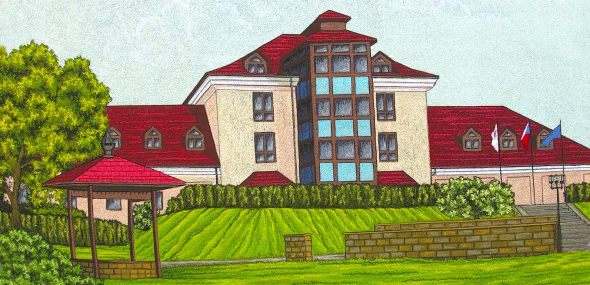 Luxurious advertising and company flags designed for interiors are made of top quality flag velvet or silk rep. These flags are taken for truly representative symbols of the company.

How and when to use the flags?
Embroidered advertising flags may be installed in representative rooms within the company premises, to be used at important meetings and business contract dealings. Splendidly embroidered company flags will enhance respect to your company at various presentations, exhibitions or trade fairs.

Mark yourself off your competitors at the fair. Through this marketing element, you may establish a new dimension in the market.

In addition, you can have small-size advertising flags or embroidered logos of velvet made as wall emblems for your company offices.

Accessories and special items
We provide all types accessories with the embroidered company advertising flags, such as bases, poles, stands, consoles, PVC wrappers to protect the flag against weather, as well as flag transportation bags.

We can offer you a variety of other special company advertising products.