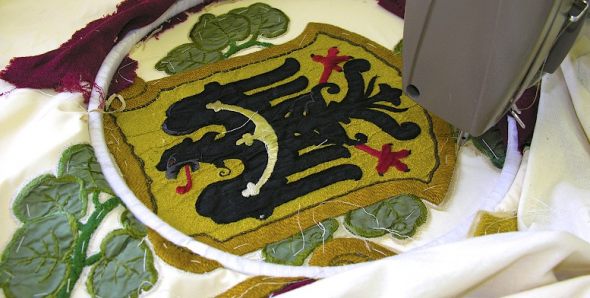 Restoring old embroidery work, flags, banners, baldachins, or making replicas belong to the most demanding but also the most beautiful kinds of work which we will be glad to do for you.

The restoration work is done mostly by hand. Nevertheless, our company owns one-hundred -year old ADLER embroidery machines and tambour machines to achieve perfect fidelity. These ancient machines can imitate stitches of the old embroidery work.

Our specialists have restored flags that were 150 years old. For example, we have restored baldachins for churches in Mutěnice and Ždánice.

For a long time, we cooperate with Military Historic Institutions in Prague and Bratislava. We restore, preserve and make replicas of collectables for them.