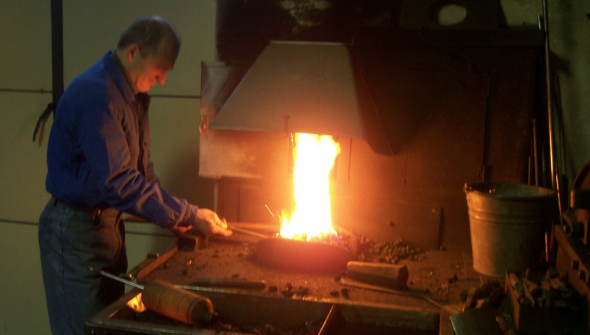 When you combine art and technology, results are breathtaking. Our master artistic forger can create marvellous pieces of art designed by Zdeněk Velebný. We can offer you a wide range of interior and exterior forged products in various shapes and designs.

Forged accessories for your house
Forged products can decorate company premises and private homes, too. We can offer, for example, beautiful forged garden accessories or railing which is designed so that it will perfectly fit other building elements and decorations. Our product range includes forged fences and decorated gates.

Are you thinking about your own design? Don't hesitate and contact us. We will make every effort to bring your idea to life.