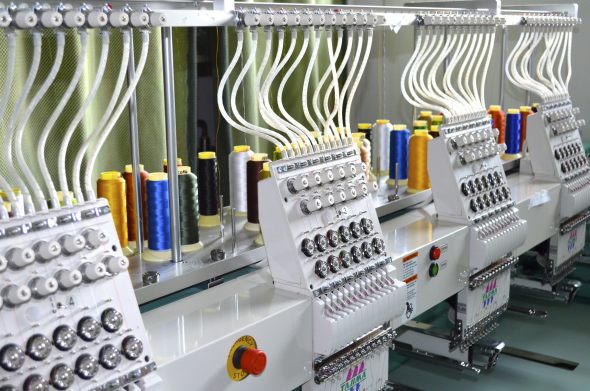 Use our professional services

We can prepare unique graphic designs of appliqués for you. The design is developed with use of Adobe Illustrator, or we can program it directly in our professional stitch editor Pusle DG/ML.

The next step is an embroidering program, the so-called pattern. (If you order more than 50 pieces of appliqués, this work operation is provided for free.)
To work in a more effective way and achieve better results, we use a double frame which makes the application process easier, being a nice decorative element, too.

Appliqués are cool
Do you fancy colour appliqués? But what if wearing them is considered as faux pais? Don't worry. Appliqués and tabs are popular and fashionable! Thanks to state-of-the-art embroidery technologies they are attractive for all generations.
Appliqués with Little Mole for your youngest kids, or Harley Davidson tabs for your partner - you can't make a mistake! It is the motorcyclists that are our most demanding customers - and production of embroidered work with motorcyclist motives is considered the most challenging.

Who are our customers?
Our customers are, for example, army and police forces. We manufacture military and police tabs for them. Furthermore, our services are used by fire brigades, rescuers, scout clubs, airsoft and paintball clubs. Our regular customers are automobile clubs, motorcycle and sports clubs, collectors and various companies throughout Europe.

Our portfolio offers a variety of appliqué motives, and all you need to do is to choose some!